Classes run as half-termly blocks in line with the academic year, so are priced depending on how many weeks the term runs for (see timetable).
Maximum participants registered for a class is 12.
Before you join a class you'll need to be in touch with me by phone or email. We'll agree which class is best for you and I'll send you an online registration form. Once you've returned this form and paid for your block of classes you'll have access to the members' area.
In the members' area you'll find an introductory video to do before the term starts.  If you need it, we'll also do a trial Zoom to make sure you're all set up at home and good to go.
Videos of the classes will be available to you, together with an increasing library of pilates sessions.
More details regarding class dates, times, prices and availability are in the timetable section. I'm currently taking bookings for the next half-term which starts w/b 7 September, running for 7 weeks, costing £45.50.
I'm delighted to be able to resume classes in Harberton Parish Hall from Friday 11 September. As numbers are now limited  I will be operating a block payment system. This means you pay for a half-term block of classes at a time.
If you want you can have access to the members' section of this web-site, so if you miss one you'll be able to do the videos or  join a Zoomed class instead. The cost of the first, 7-week block is £49.00.
You'll also need to bring your own equipment.  There's information about the best equipment to buy and where to get it in the members' section.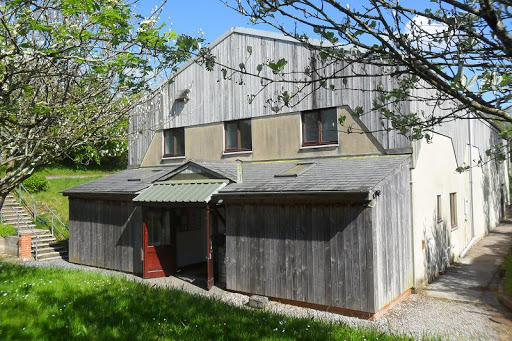 If you're interested in either Zooming or coming to the Sunrise Room for 1-1 or 1-2 sessions get in touch to discuss your needs and availability. Sessions are available Tuesday, Wednesday and Thursday
"During lockdown, I have continued with my one to one pilates sessions twice a week.  I have loved the online pilates – the comfort of doing it in my own home, the fact I don't have to travel, and importantly, it has given me some structure to my week.  I intend to continue with online pilates – the technology works well. but with the possibility of a face to face session once a month" Janice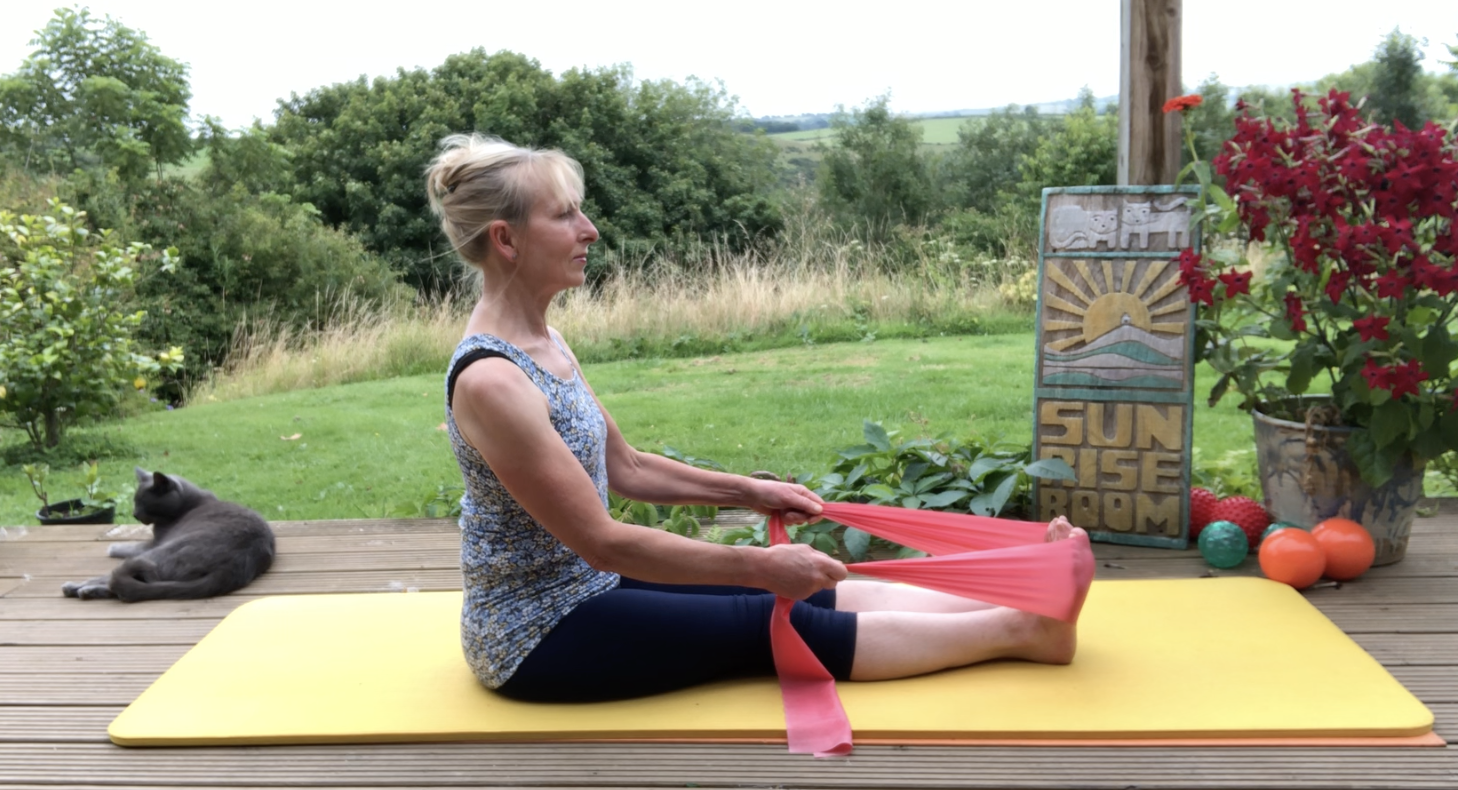 If you don't want to do classes online you can view videos in the members' section. These are up- dated each week as the term progresses. You will also have access to an increasing library of previous classes. Cost for this is £20.00 per half-term block.
"I work with the videos on an almost daily basis.  It's really helpful to have them in chunks as I can do as much or as little as I have time for on any particular day.  I also likes that the content  always changes and develops each week, so I feel I'm progressing" Natascha